We add value to your business.
20 Strovolos Ave. 2011,
Nicosia, Cyprus
T:
 +357 22 710 000
Warehousing & Distribution Logistics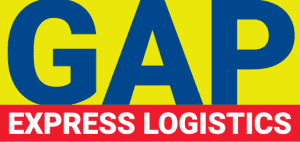 G.A.P. Vassilopoulos Group specializes in the provision of Warehousing and Distribution Logistics.
Dedicated website: gapexpresslogistics.com
G.A.P. Express Logistics was established in 1978 and it is a division of G.A.P. Vassilopoulos Group. We provide high quality Third Party Logistics (3PL) services to the trading community. Our mission is to help you focus on your core competencies and outsource your Logistics requirements to us.

G.A.P. Express Logistics operates the largest owned Distribution Network in Cyprus serving customers from various industries, by providing custom made solutions for suppliers and buyers in all trade channels.
 
Reduction of annual logistics costs
Transformation of fixed costs and overheads into variable unit cost
Increase sale potential to all 850 postal codes in Cyprus
Elimination of extra logistics costs during peak periods
Assistance in invoices collections from customers
Accurate stock control and delivery
Elimination of administration costs of managing fleet, human capital and premises
Complete neutrality guaranteed
FMCG Logistics
Chilled & Frozen Food Logistics
HORECA
Retail Outlets Chains
Fashion Logistics
Home Appliances Logistics
Consumer Electronics Logistics
Healthcare & Pharmaceuticals Logistics
Cosmetics Logistics
Projects Logistics
Events Logistics
Oil & Gas Logistics
Marine Parts Logistics
Consumer Logistics (B2C)
Beverages Logistics
30 years of expertise in 3rd party logistics
Representing top-rated companies
Operating in a global network
Large distribution fleet
Large warehousing facilities
More than 2,500,000 pickings annually
100,000 pallets distributed every year
Equipped with the latest IT systems
Customer focused solutions