We add value to your business.
20 Strovolos Ave. 2011,
Nicosia, Cyprus
T:
 +357 22 710 000
Shipping Agency (Hapag-Lloyd)

G.A.P. Vassilopoulos Group represents Hapag-Lloyd, a multinational German-based transportation company, and is involved in Shipping Agency operation activities.
Dedicated website: Hapaq-Lloyd
257 modern ships, 12,0 million TEU (Twenty-foot Equivalent Unit) transported per year, around 13,900 motivated employees in 395 offices in 129 countries. Hapag-Lloyd is a leading global liner shipping company and a powerful partner for the Cyprus market.
Hapag-Lloyd offers a fleet with a total capacity of 11.8 million TEU, as well as a container stock of approximately 2.7 million TEU including one of the world's largest and most modern reefer container fleets. A total of 122 liner services worldwide ensure fast and reliable connections between more than 600 ports on all the continents.
Worldwide coverage
Weekly arrivals and departures
Uninterrupted availability of all types of container equipment
Online real-time track & trace services
Online bookings facility
Strong backoffice with experienced customer services personnel
Advanced technological structure
Additional related logistics services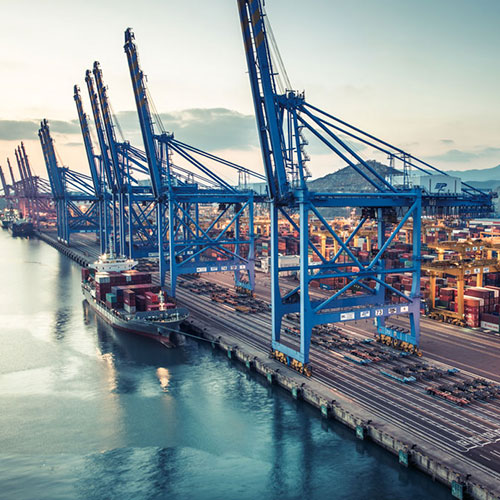 Shipping of full containers loads from and to the Mediterranean, Europe, Scandinavia, Far East, USA, Canada, Red Sea, Arabian Gulf, Australasia, Indian Sub-Condtinent, Africa & South America
Refrigerated containers
Open top containers
High cube containers
Flat rack containers
Tank containers
Now you can get real-time quotations, allowing you to get prices and submit bookings with a few easy clicks. Fast. Easy. Flexible.
Quotes in less than 30 seconds – with no waiting time
24/7 availability, also via the mobile app
Standard & reefer container types available
Door-to-door pricing gives you added flexibility
Go from quote to booking with just one click
Choose from 120+ services