We add value to your business.
20 Strovolos Ave. 2011,
Nicosia, Cyprus
T:
 +357 22 710 000

DP World Limassol in partnership with G.A.P. Vassilopoulos Group was awarded a 25-year concession to exclusively operate the multi-purpose and Cruise terminal in Limassol commencing February 2017.
DP World is a leading enabler of global trade and an integral part of the supply chain.
We operate multiple yet related businesses – from marine and inland terminals, maritime services, logistics and ancillary services, to technology-driven trade solutions.
We have a portfolio of over 150 operations in over 45 countries across six continents, with a significant presence in both high-growth and mature markets. We aim to be essential to the bright future of global trade, ensuring that everything we do contributes positively and sustainably to both the economy and society.
Our dedicated team of more than 46,000 employees from 120 countries cultivates long-standing relationships with governments, shipping lines, importers and exporters, communities, and many other important constituents of the global supply chain, providing quality value-added services today and tomorrow.
Container handling is the company's core business and generates more than 50% of its revenue. In 2018, DP World handled 71.4 million TEU (twenty-foot equivalent units) across our portfolio. With its committed pipeline of developments and expansions, the current gross capacity of 91 million TEU is expected to rise in line with market demand.
By thinking ahead, foreseeing change and innovating, DP World aims to create the most productive, efficient and safe trade solutions globally.
High quality service
24-hour Service
Tariff simplicity & Transparency
New business oportunities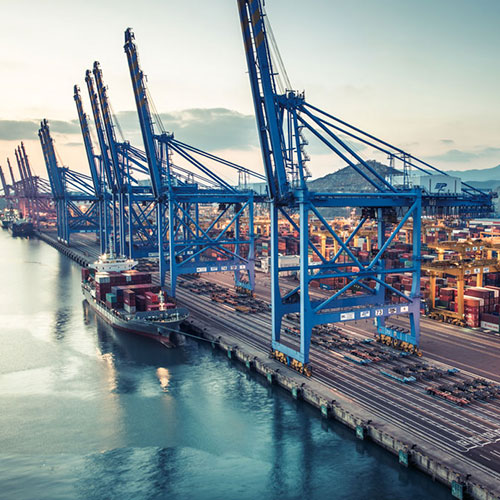 Operations in over 45 Countries
General Cargo Handling
Master stevedores
Discharging of Steel
Discharging of Timber
Discharging of Construction Materials
Discharging of Wheat and Barley
Discharging of Vehicles
Discharging of Heavy Machinery
Support Services to the Oil & Gas Industry
Landlord Services for 80% of The Limassol Port
Naval and Military Logistics Services
Managing the Passenger
Terminal Handling Operations for Conventional Vessels
Handling Operations for Bulk Vessels
Handling Operations for Cruise Ships
Handling Operations for Ro-Ro Vessels
Land cargo movements
Vessel discharging and loading equipment operators
Warehousing
Open Storage
Terminal area: 300,000 sq. m
Terminal facilities: Open Yards & Covered Warehouses 18,0000 sq. m
Quays length: 1,600 meters, 3 Quays with over 430 meters in length.
East Quay: 480 meters North Quay 430 meters West Quay 450 meters+320 meters
Draft: 12-16 meter drafts
Certifications: ISPS, ISO 9001, ISO 14001, ISO 45001
Trained and certified staff available 24/7 on demand
Guards 24/7, CCTV recording
Break Bulk
General Cargo
Container handing
RO/RO
Naval Ships
Oil and Gas logistics services