We add value to your business.
20 Strovolos Ave. 2011,
Nicosia, Cyprus
T: +357 22 710 000
F: +357 22 514 081
G.A.P. Vassilopoulos Group, in collaboration with its experienced partners, provides the Oil and Gas Industry with comprehensive logistics solutions.
30 years of experience in the Logistics and Shipping Industry              
Representing top-rated global companies
Operating in a Global Network
Handling all ports and terminals of Cyprus
The biggest Warehousing facilities and Distribution Fleet in the Country
Dedicated and high-qualified personnel
Made to measure solutions
Accredited and Qualified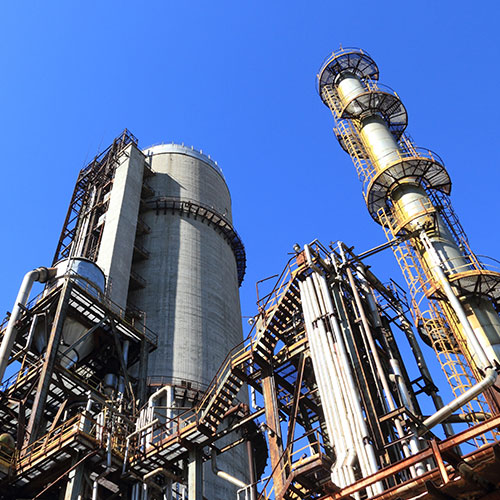 Service Details
The G.A.P. Vassilopoulos Group is operating in 10 counties, Cyprus, Greece, UK, Ireland, Israel, Germany, Luxemburg, Malta, Belgium and Netherlands offering an array of services. It employs 1,500 professionals and its operations are contacted through 4,000 of own offices and sub-agents.
It represents and or is partnered with many International renowned companies, on a long term cooperation, such as:
DP World
P&O Logistics
Hapag Lloyd
ONE Container Lines
Multiport Port Agency Network
UPS
Swissport
Western Union
Manpower
Worldline – SIX
Lloyd's Insurance
AXA Insurance
The G.A.P. Vassilopoulos Group uniquely offers many associated services under one roof, which makes its Supply Chain Ecosystem to stand head and shoulders above any Logistics company in Cyprus.
Any business we undertake is done to the highest HSSE and compliance standards and all our staff are trained and expected to adhere to these standards.
The Oil & Gas Logistics division of the G.A.P. Vassilopoulos Group offers an array of services to all types of companies that are involved in the Oil & Gas industry and are listed below:
Shipping Agency
Purchase and Supply
Offshore Support
Ship to Ship Transfer
Project Cargo
Bunker Supply
Express Courier
Money Payments
Insurance – all types
Logistics
Freight Forwarding
Customs Clearance
Supply Chain Management
Warehousing and Distribution
Project Logistics
Personnel Logistics
Visa
LOI (Letter Of Invitation)
OKTB (OK To Board)
Airport meet and greet
Transportation within Cyprus
Embarkation assistance
Office accommodation
Hotel reservations
Port Pass
Landing Permit (Shore Pass)
Airline correspondence
Medical and Medivac 24/7
Personnel Recruitment Services
Base Management
Pipeline engineering and pipeline repairs
Quality and safety systems
Survey, diving, riser, topsides work, abandonment, salvage
Vessel management and marine logistics
Heavy load-outs and heavy offshore lifting
Supply and operation of accommodation, construction barges
Vessel chartering
Installation & maintenance
Offshore inspection services
Welding engineering services
Scheduling, procurement, expediting and logistics
Berthing & Quay Facilities
Bulk Storage, Mud Plant and Mixing facilities
Quay and Mud Plant Equipment
Warehousing & Yard Storage Area
Office accommodation and office equipment
Cargo Transportation Units
Non Destructive Testing Services
Vessel Fabrication and Structural Repair Services
Petroleum products related services
Premium threading, inspection and repair services for OCTG
Marine
Consultancy And Execution Services
Marine Logistics
Mooring Masters
Chartering
Bunker Supply
Project Management
Ship to Ship Transfers
Quality is part of the G.A.P. Vassilopoulos Group DNA. Numerous quality certifications for all its services and with 20 different awards and recognitions for quality and excellence throughout its history are evidence of its attention to quality:
ISO 9001:2008 for Domestic Courier & Mail Services & Transport / Delivery of single items up to 50kg
ISO 22000:2005 for Receipt, Transportation & Delivery of Dry Stock Foodstuff
OHSAS 18001:2007 / ELOT 1801:2008 for Occupational Health & Safety Management System in Logistics
ISO 22000:2005 for Receipt, Transportation / Express Transportation & Distribution of food products
ISO 9001:2008 for Shipping Agency & Logistical Support for Military Ships
OHSAS 18001:2007 for Pick up and/or Receipt, Transport / Express Transport, Dry Storing & Distribution of Goods
ISO 9001:2008 for Quality Management System in Shipping & Forwarding
ISO 9001:2008 for Quality Management System in Logistics
ISO 9001:2015 for Quality Management System in Merchandising Services
NSF Due Diligence Standard For Storage, Wholesale And Distribution
AEO Authorized Economic Operator