We add value to your business.
20 Strovolos Ave. 2011,
Nicosia, Cyprus
T:
 +357 22 710 000
G.A.P. Vassilopoulos Group through it's domestic express courier company G.A.P. Akis Express is the most reliable and fastest courier service in Cyprus.G.A.P. Akis Express pioneered the domestic express courier industry in Cyprus.
Dedicated website: gapakisexpress.com
G.A.P. Akis Express, as an integral member of the G.A.P. Vassilopoulos Group and through its Logistics integrated platform, has continually grown in size since its inception over 30 years ago and is officially regarded as the largest Domestic Transportation and Express courier company in Cyprus.
Utilising state-of-the-art innovative technology and an Advanced Logistics Platform, Akis Express can provide unique Pick Up and Delivery (PUD Service), ranging from the lowest weight items to palettes of up to 1000 kilograms. The PUD service is further enhanced by a Proof of Delivery system which is capable of monitoring all packages through a real-time online track and trace feature; and a unique message notification facility whereby the delivery of a shipment is communicated via SMS text message, both to the recipient and the sender.
Being the first domestic courier company to be established in Cyprus over 30 years ago, G.A.P. AKIS Express has garnered extensive industry know-how and a profound understanding of the "language of Logistics" making it the leading provider of delivery services country-wide.
100 Prime locations
Safeguarding of Shipments
Competitive Pricing
People-centered approach
Tailor-made solutions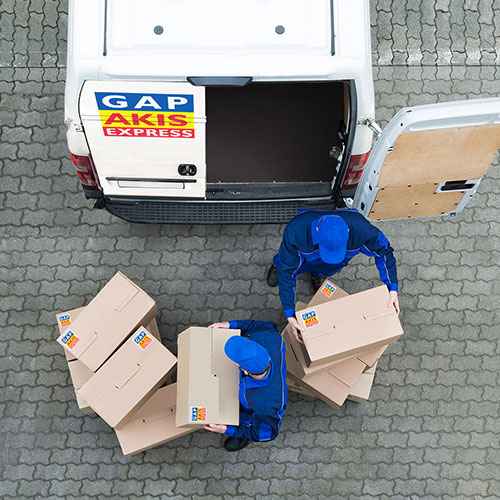 Million parcel handling annually